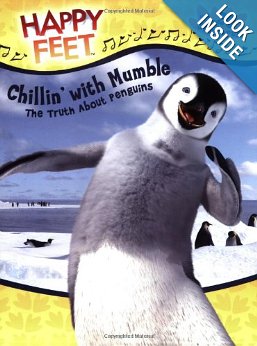 Chillin' with Mumble: Happy Feet is a Happy Feet storybook written by Kristin Ostby.
Description
Edit
Learn all about penguins with the characters from Happy Feet. This fun and informative book uses examples from the movie to give facts about penguins and go in-depth about the environmental message of the movie. It even includes tips for what kids can do to help endangered species. And with a sheet of stickers and foil on the cover, fans of the movie will love chillin' with Mumble and the coolest birds on the planet!
At the end of the story, you can see Mumble with no fluff as an adult.
Ad blocker interference detected!
Wikia is a free-to-use site that makes money from advertising. We have a modified experience for viewers using ad blockers

Wikia is not accessible if you've made further modifications. Remove the custom ad blocker rule(s) and the page will load as expected.