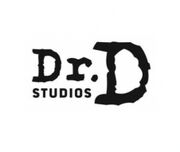 Dr. D Studios was a Sydney-based digital animation studio founded in mid-2007 as a partnership between Kennedy Miller Mitchell and Omnilab Media. The studio produced the film Happy Feet Two, which premiered in North American theaters on November 18, 2011 in Digital 3D and IMAX 3D. Following the financially unsuccessful release of its only film in 2011, Happy Feet Two, the studio closed down in 2013.
Ad blocker interference detected!
Wikia is a free-to-use site that makes money from advertising. We have a modified experience for viewers using ad blockers

Wikia is not accessible if you've made further modifications. Remove the custom ad blocker rule(s) and the page will load as expected.