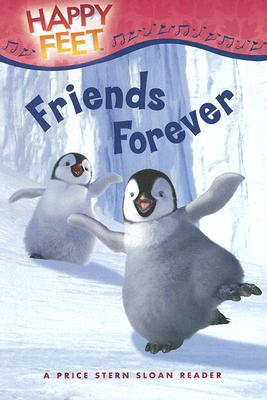 Friends Forever: Happy Feet is a book written by Siobhan Ciminera.
Description
Edit
Mumble and Gloria have been friends since they were tiny chicks—in fact, she's the one who named him! It all started when Gloria helped Mumble out of his shell—when he was late hatching, she tapped on his egg and little Mumble tapped right back. Over the years, they learn a lot about what it means to be a true friend—and by the time Mumble and Gloria are all grown up, their heartsongs prove that they'll be friends till the end.
Ad blocker interference detected!
Wikia is a free-to-use site that makes money from advertising. We have a modified experience for viewers using ad blockers

Wikia is not accessible if you've made further modifications. Remove the custom ad blocker rule(s) and the page will load as expected.