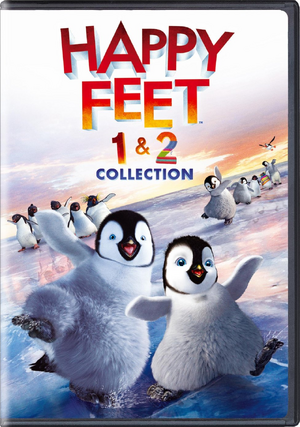 Happy Feet 1 & 2 Collection is a DVD double feature of the two movies Happy Feet and Happy Feet Two. It was released on November 19, 2013.
Description
Edit
Emperor penguins are born to sing. All except Mumble, who was born to dance, in the Academy Award winner Happy Feet. Mumble is back in Happy Feet Two, and he has a fluffy new addition to his huddle: a son named Erik! Now it's up to Erik to find his groove in a world where singing and dancing rule!
In the cover art, there are two Mumbles and two Lovelaces.
Ad blocker interference detected!
Wikia is a free-to-use site that makes money from advertising. We have a modified experience for viewers using ad blockers

Wikia is not accessible if you've made further modifications. Remove the custom ad blocker rule(s) and the page will load as expected.