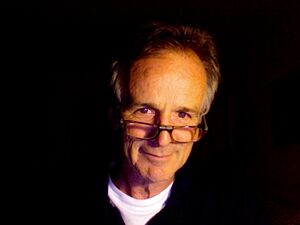 John Gerald Collee (born 1955) is a Scottish novelist, journalist and screenwriter whose film scripts include Master and Commander (2003), Happy Feet (2006), Creation (2009), and Walking with Dinosaurs (2013). Collee practised medicine and wrote several novels before he became a full-time screenwriter. He is married to Deborah Snow, with whom he has three children. He occasionally lectures on creative writing.
Ad blocker interference detected!
Wikia is a free-to-use site that makes money from advertising. We have a modified experience for viewers using ad blockers

Wikia is not accessible if you've made further modifications. Remove the custom ad blocker rule(s) and the page will load as expected.