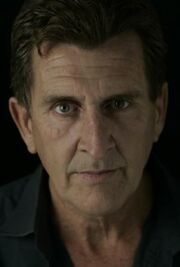 Richard Carter (born 11 December 1953 in Sydney, Australia) is an Australian actor who has appeared in several television series and independent films, and has also been a prominent voice-over artist. He provides the voice for Barry in Happy Feet and Bryan the Beach Master in Happy Feet Two due to the fact that Steve Irwin was unable to voice him due to his death. Carter also played as a Human in the first film, credited as part of the "Live Action Cast" in the film's end credits.
Roles in the Happy Feet series
Edit
Ad blocker interference detected!
Wikia is a free-to-use site that makes money from advertising. We have a modified experience for viewers using ad blockers

Wikia is not accessible if you've made further modifications. Remove the custom ad blocker rule(s) and the page will load as expected.