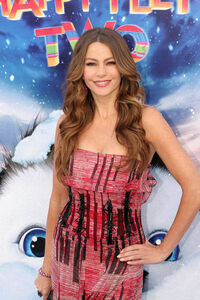 Sofía Vergara (born July 10, 1972) is the Colombian actress,comedian, television hostess and model. In Happy Feet Two, she voices Carmen, the female adélie penguin who falls in love with Ramón.
Ad blocker interference detected!
Wikia is a free-to-use site that makes money from advertising. We have a modified experience for viewers using ad blockers

Wikia is not accessible if you've made further modifications. Remove the custom ad blocker rule(s) and the page will load as expected.