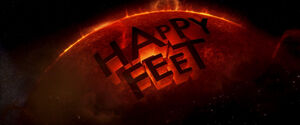 "Tell Me Something Good" is the third and opening soundtrack of Happy Feet.
Information
Edit
It is only heard in the beginning of the movie where you can see the Happy Feet logo on the sun before it moves to the Moon and the planet Earth.
(Needs to be added)
Ad blocker interference detected!
Wikia is a free-to-use site that makes money from advertising. We have a modified experience for viewers using ad blockers

Wikia is not accessible if you've made further modifications. Remove the custom ad blocker rule(s) and the page will load as expected.